Platinum Sponsorship
$

5,000.00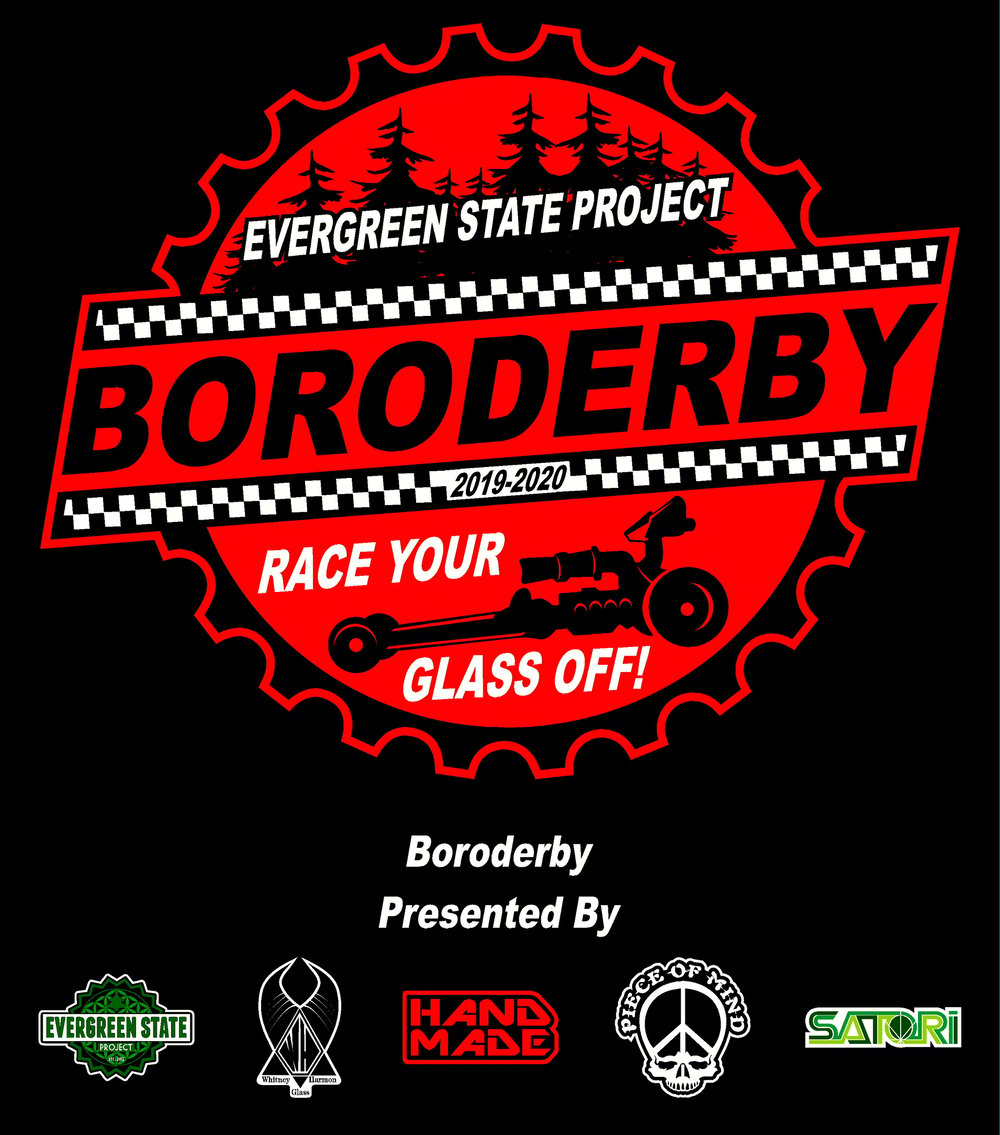 Who are we? Why do we do Boro Derby?
The Evergreen State Project is a non-profit organization founded in 2012 in Spokane, WA.
Our mission is to unite the artistic glass and cannabis community through charitable events that showcase the talent of artists and the cannabis culture. This is a collective effort to raise money and give back to those in need within our community.
A portion of our giving is distributed to organizations in our home state via The Evergreen State Project. Past recipients of that help have included Fred Hutchinson Cancer Research Center, Agape Home Women & Children's Shelters, Vanessa Behan Crisis Nursery and more. Another portion of our giving is shared with organizations in our host location. We work with locals to find worthy recipients. We have given directly to artist in need, we have given to the Injured Artist Fund, we have given to a kids camp and more.
This year we hope to establish a fund intend to directly support glass artist in times of need. This will be funds for emergencies or maybe even help with educational opportunities.
Natural Growth!
Thanks to wonderful industry support the Boro Derby Team has grown and so have our goals. We plan to race at least 3 venues starting off with DFO in Portland Oregon. We will take the track to East Coast MELT in Pennsylvania before setting up at Glass Vegas in Nevada for the finals next February.
In addition to racing events we will embark on a promotional tour. We will attend CHAMPS, Glass Roots, Michigan Glass Project, and the Pipe Classic and more... We will represent the Boro Derby but we will also be representing our sponsor partners. Our goals are to share information about your brand or product while also encouraging artist participation in the derby.
We are planning to finish the derby year with a huge appreciation party and camping event in WA State called D.A.B Camp. The weekend of fun will wrap up with our Dinner Auction Benefit night where we will break bread and enjoy a live art auction.
Sponsor Partners
Through the years we have enjoyed support from a wide variety of businesses. This year we kindly ask for your support in reaching our goals. We have created four levels of sponsorship and a variety of sponsorship add-ons. We can create a sponsorship package that fits your business perfectly. Please read over the information below and be in touch with one of our event coordinators listed below to lock in your partnership with the Boro Derby.
Share